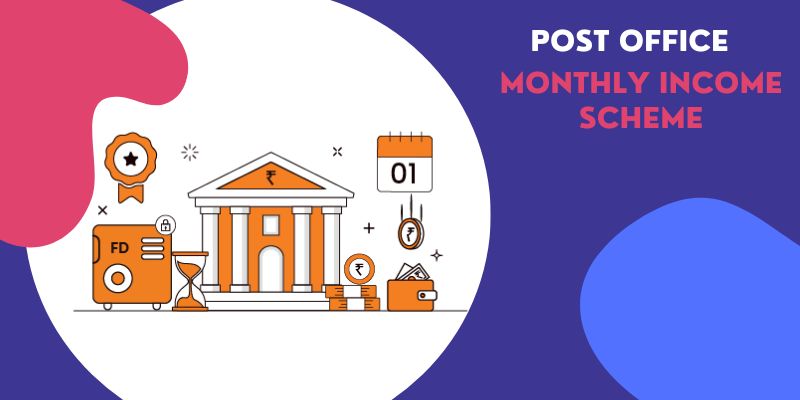 Post Office – Monthly Income Scheme for Defence Personnel is the top saving scheme for getting the monthly source of income for retired jawans. It is also the safest scheme to keep our post-retirement funds under the government scheme. The MIS scheme of the post office is also offering the very best rate of interest to beat the other investment option which is very risky.
If you would like to earn an income every month from your investment instead of getting a lump sum at maturity, the Post Office Monthly Income Scheme (POMIS) could be the option for you simple terms, POMIS is nothing but a fixed deposit with a monthly Interest payout. The Scheme is especially handy for retired people who are looking to earn a steady income every month from their post-retirement benefits.
How to Invest in Post Office – Monthly Income Scheme for Defence Personnel?
You can open a POMIS account at any post office in India.
Anyone who is 10 years old or above can open an account in their individual name.
On successful opening of the account you will receive a certificate inentining your investment amount. Your monthly income amount & the maturity date. You will also get a passbook to a record the monthly amount you will receive.
Important Points to consider for Post Office – Monthly Income Scheme for Defence Personnel
The minimum investment in Ro 1500. You can invest more in multiples of Rs 1500. The maximum amount you can invest is Rs 45 lakh, if you open an account in a single name & upto Rs 9 lakh in a joint account.
The POMIS doesn't encourage premature withdrawal. You have the option to close an account after the completion of 1 year & before the completion of 3 years. In such a penalty of 2% of the deposit amount is received closing the account after 3 years but before maturity in case a penalty of i.e.
You can get the monthly interest credited to a savings account if the account is in the same post office.
Unlike other schemes (SCSS, EPF), POMIS is available to all Indian citizens. In fact an account can be opened in the name of a miner aged 10 years or above, this account has a max limit of Rs. 3 lakh This limit is independent of the guardians limit.
All in all, the Post office monthly income & scheme is reasonably attractive for investors who want 100% safety and an assured income every month.
Unlike a RD or NSC, where you get your investment plus interest at maturity here, you get interest every month and your investment amount at maturity.
Advantages of Post Office – Monthly Income Scheme for Defence Personnel
There is a minimum penalty on premature closure.
POMIS is guaranteed by the government and is 100% safe.
You can open more than one account which can add up to Rs 45 lakh per individual. You can also open a POMIS account for any minor aged 10 years or above
Interest is not taxable at where.
Disadvantages of Post Office – Monthly Income Scheme for Defence Personnel
The lock-in period is 5 years.
You can close your account prematurely only after 1 year of opening the account.
POMIS cannot be operated online. You will have to open a savings account in the same post office to get your interest automatically created. Otherwise, you will have to make a monthly visit to collect your interest cheque.
Tax Impact for Post Office – Monthly Income Scheme for Defence Personnel
Impact in POMIS does not offer any benefit. Although there is no tax deducted at over on the monthly interest you earn it will be continued as income & you will have to pay tax on it if you fall under the triable category.
Who are eligible for SCSS scheme for Defence personnel?
He or she must be at least 60 years old. He or she must have retired under applicable superannuation or VRS criteria and be older than 55 but younger than 60. As per SCSS programme guidelines, former members of the armed forces may also register an account.
Can I invest 30 lakhs in SCSS?
Yes, as per the latest update the government increased the Senior Citizen Savings Scheme (SCSS) investment cap by Rs. 15 lakh to Rs. 30 lakh.
Is TDS applicable on post office monthly income scheme?
Which is the highest interest scheme in post office?
Post Office Monthly Income Scheme Account (MIS) is 7.1%
Can I get monthly interest in SCSS?